My Garden and Home
by Merle
(Toronto)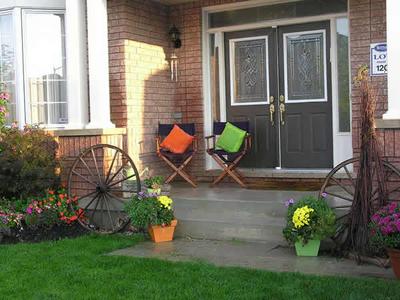 Welcome to My Home
Alison's garden design principles inspired me to link my garden and home. A good place to start was my entrance. Your entrance must provide a good impression. It is the most important part of your home. That is where you welcome your guests and it is a window to your personality. First impressions last.

I matched flower color, planters and scatter cushions to brighten up my home entrance. The theme was carried into the interior of my house as well.

Since I have redone my entrance, my neighbors have been inspired and have also made their gardens pretty. Our street will soon be the prettiest in town!