PLEASE...DON'T STOP !!!!
by Theresa M. Caputo
(Lakeland, Florida)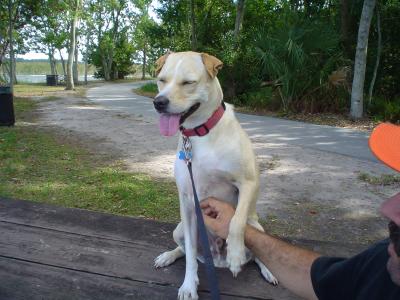 Dog Heaven
We took our dog, Rebel, for a walk at the park and sat down at a picnic bench for a moment. He jumped on the picnic table, then my husband started rubbing his belly and Rebel was loving every minute of it! It was a Kodak moment!