Pet Photo Contest
Enter our free pet photo contest below to win a professional garden design or a fabulous wall fountain. Details of the prizes and contest rules may be viewed on our photo contest page. The contest has two divisions, one for your garden photo and the other for your favorite pet photo.
Contest Closed

Below are Some of The Entries Received!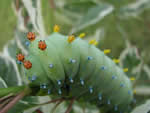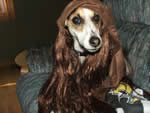 Scroll to the bottom of the page to view all the entries received!


Hey! I'm enjoying my picnic. Do you want to share my day out? Get a picture of your own pet and post it. See if you can beat my good looks and drop dead gorgeousness!
Are you at a loss for ideas? Here are a few ideas for your photo submission:
My dog having fun in my garden.
Why I love my pet.
A funny cat picture!
A cute pet picture.
My unusual pet.
Isn't she gorgeous!
Tricks my dog can do.
My cat and dog picture.
To increase your chance of winning, add a picture caption and write a good story about your picture!
It is easy to enter the contest, all you need to do is to fill in the form below, browse for your picture on your computer, and write a short story about it and click on submit. Don't worry too much about the size of your picture, if it is too large, my software will resize it. Oh yes! Don't forget your email address; else I can't inform you of the prize you won!



For a reminder of the fabulous prizes you can win and for the rules visit our photo contest page.
Have Any Wonderful Pet Photos?
Enter the contest now for an opportunity to win that fabulous wall fountain. Just imagine how nice it will look on your wall!
What Other Visitors Have Entered
Click below to see entries from other contestants to this pet photo contest...