Will you bring me home something please !
by Theresa M. Caputo
(Lakeland, Florida)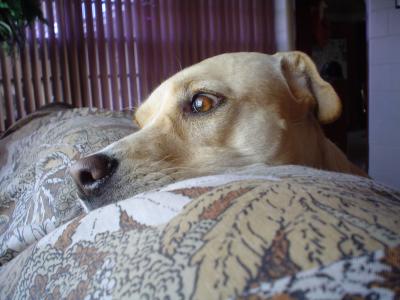 Waiting....waiting...waiting
Our dog, Rebel, jumped up and sat on the couch as my husband was leaving to go to the store. He put his head down and rested it on the cushion. Since he knew he was not going with him, he looked as if he was waiting for to come back with a goodie !